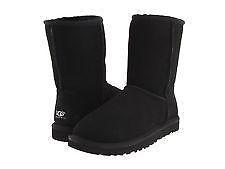 Considering the reappearance of designer wedge shoes in Australia, it is not surprising that more Australian women are looking for a great wedge, leaving their heels behind in the closet. Wedge shoes are back with gusto. If you are wondering whether or not you should buy designer wedge shoes, below are some benefits of designer wedges over designer heels that are sure to convince you.
Benefits of Designer Wedges over Designer HeelsComfortNot only have designer wedges become so popular in Australia right now, it seems they keep making a comeback even after the trend fizzles a bit. The most likely reason behind such popularity of designer wedges is that they are far more comfortable than heeled shoes, on average. For instance, if you are trying to stand on a bench or a rock that is fair high and off the ground, it will be a lot more comfortable for you to stand on your whole foot than that it would be when trying to balance just on your toes. When you wear designer wedges, your body weight will be put on your whole foot, which is the reason they are so comfortable, while you also get the chance to be trendy as well.
StyleThere is no denying the fact that designer heels happen to be quite stylish. They will always have a classic place among the most stylish shoes for women. However, undeniable reason behind the popularity of designer wedge shoes in Australia is the fact that they look rather different from heels. The style is more fun, quirky, and relaxed. You can wear wedge shoes where wearing heels would not be appropriate, like at a barbeque or a picnic. They are cute, stylish, and trendy, while having a more laid-back feel.
VersatilityAdditionally, another reason to buy designer wedge shoes and wear them is that you can quickly transition from a backyard or park to a night out with friends or a romantic date. Finding a pair of versatile wedge shoes is much easier than finding a pair of versatile heels, and you may even be able to wear them to formal occasions like weddings.
DurabilityAlthough wedge shoes definitely have a worn look about them, it is possible to wear them in a very different way than you wear heels. Often, heels tend to get scratched and scuffed on the heel and toes. Wedge shoes have outer materials, such as cork, straw, or wood, so their outer part do not peel or scratch off like heels do. Even these materials can wear down; looking stylish is still possible in a deconstructed way. The popularity of designer Australian sheepskin ugg boots is all because of their comfort and for their style. Since they possess sandal-like qualities, they are widely considered as summer shoes, but you can always wear them around the year too.